Track Your Progress From Your Phone

At Snoqualmie Valley Orthodontics, we want to make your orthodontic journey as easy and convenient as possible. With Grin® Remote Monitoring, you can check in with Dr. Brandon anytime, anywhere, with the tap of a screen.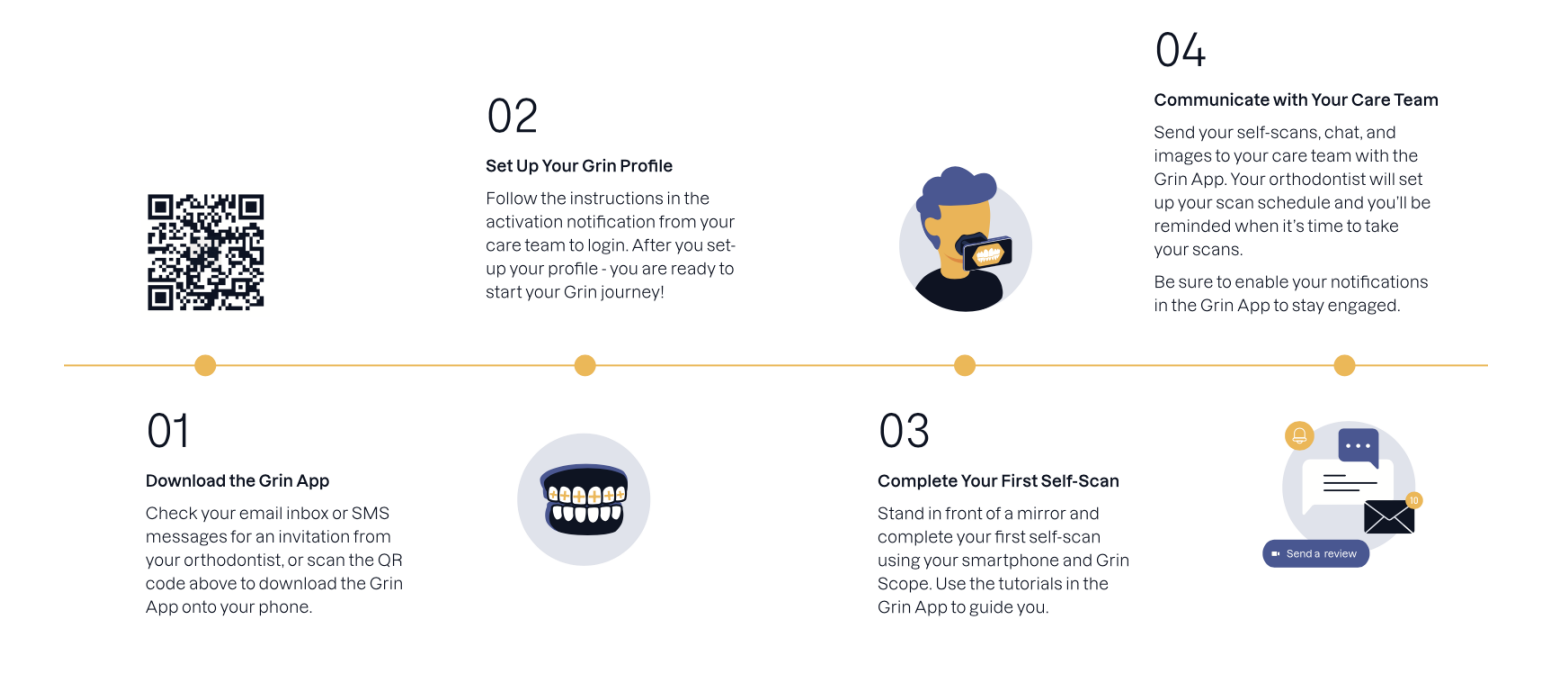 Will My Clear Aligner Treatment Still Be Monitored by Dr. Brandon?

Simply put, yes! With Grin remote monitoring, you'll still receive Dr. Brandon's top-notch patient care and expert oversight, just as you would with in-person checkups. In fact, with more frequent check-ins, we can fine-tune your treatment for even more personalized results. Plus, you can message us through the app anytime you have a question or concern about your treatment. No need to leave a message at reception, send an email, or wait until you're in the chair.

Benefits of Grin

Grin is perfect if you can't always make it to our office for regular check-ups.
Get Started With Grin

Orthodontics doesn't have to interrupt your busy schedule. See how easy it can be when we monitor your smile from home with Grin and contact our office today.