Because your smile deserves more than "one size fits all."
LightForce is a digital orthodontic system that provides our office with customized, 3D printed tooth-moving tools. This proprietary treatment planning software is combined with advanced 3D printing technology to create custom treatments to meet your unique orthodontic needs. Treatment with the LightForce system starts with the final goal in mind—your beautiful smile.
The LightForce Advantage
Technology: 3D-printed bracket slots are more accurate and precise than traditional injection-molded bracket slots.
Customization: Fully custom appliances are proven to reduce treatment time and improve quality of the results.
Comfort: Tooth movement is expressed more gradually with "light force" via NiTi wires vs. bent beta-titanium and steel wires.
Convenience: Fewer, shorter duration appointments and increased intervals between appointments.
The LightForce System
LightPlan Treatment Software: Intuitive digital treatment planning software that enables us to create and adjust treatment plans.
LightTray Indirect Bonding: Ergonomically designed, indirect bonding trays are 3D printed for each patient, providing superior placement accuracy.
Cloud Brackets by LightForce: Powerful 3D printed ceramic brackets are configured to your specific treatment plan.
---

Track Your Progress From Your Phone

At Snoqualmie Valley Orthodontics, we want to make your orthodontic journey as easy and convenient as possible. With Grin® Remote Monitoring, you can check in with Dr. Brandon anytime, anywhere, with the tap of a screen.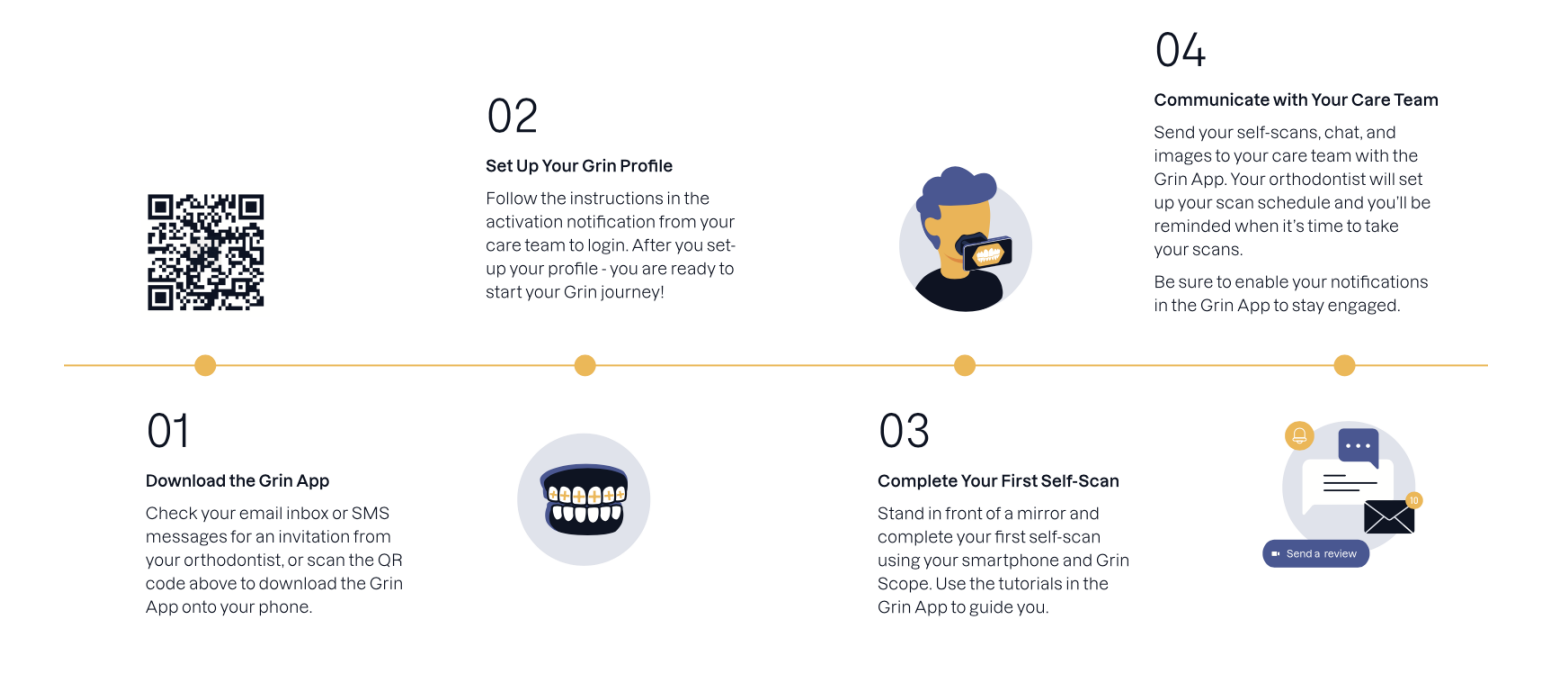 Will My Clear Aligner Treatment Still Be Monitored by Dr. Brandon?

Simply put, yes! With Grin remote monitoring, you'll still receive Dr. Brandon's top-notch patient care and expert oversight, just as you would with in-person checkups. In fact, with more frequent check-ins, we can fine-tune your treatment for even more personalized results. Plus, you can message us through the app anytime you have a question or concern about your treatment. No need to leave a message at reception, send an email, or wait until you're in the chair.

Benefits of Grin

Grin is perfect if you can't always make it to our office for regular check-ups.
Get Started With Grin

Orthodontics doesn't have to interrupt your busy schedule. See how easy it can be when we monitor your smile from home with Grin and contact our office today.
---